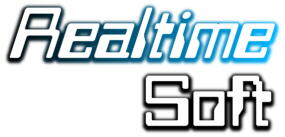 UltraMon™
The essential multi-monitor software - helps you get the most out of your multi-monitor system. Go to the website for more information.

VideoSaver
Create your own screen saver from your favorite videos. Go to the website for more information.
News: Dec 25, 2012 UltraMon™ 3.2.2 released
UltraMon 3.2.2 is now available for download. New in this release: the window buttons now match the look of the native buttons on Windows 8, and several bugs have been fixed. See the release notes for more information.

This is a free upgrade if you have a version 3 license.
About Realtime Soft
Realtime Soft Ltd is a small software development company located in Bern, Switzerland. The company was founded in 1998.
Christian Studer is the CEO and owner of Realtime Soft, you can contact him at cstuder@realtimesoft.com.
Copyright 1998-2015 by Realtime Soft Ltd. All rights reserved. Contact | General Terms and Conditions