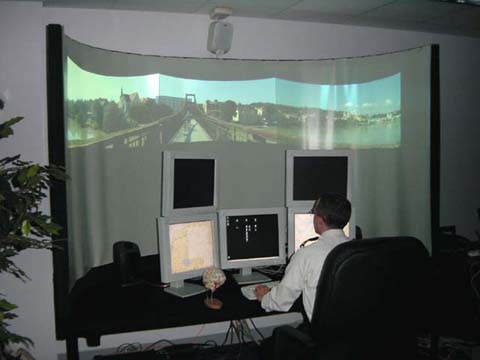 Uses for multiple monitors:
This is part of my research to explore multi-monitor use (both individual and group work) as well as the implications that such systems have on interface design. Feel free to drop me mail with comments/suggestions.
desney@cs.cmu.edu, Mar 10 2002
Config 3215
Win2000, WinXP, 8 monitors, 2 video cards
5 x NEC 1810X LCD monitors surrounded by 3 x projected display above/behind the LCD panels.
Card 1:
PCI Appian Graphics Jeronimo four-port, 3Dlabs Permedia 2 chipset
No problems
Card 2:
PCI Appian Graphics Jeronimo four-port, 3Dlabs Permedia 2 chipset
No problems